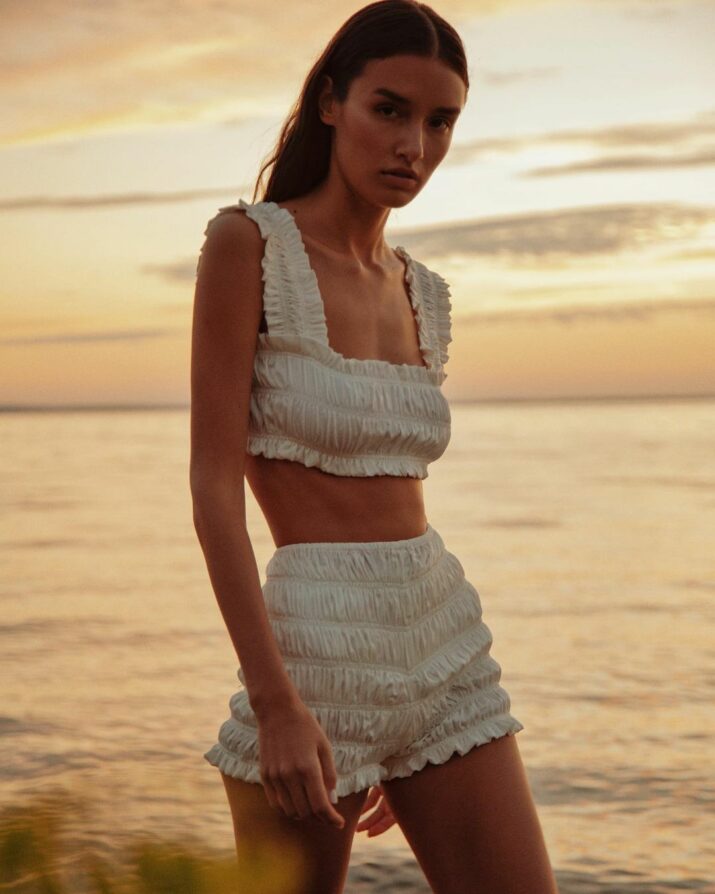 BIBLIOTHEQUE nationale
Fashion Designer
BIBLIOTHEQUE nationale is a studio that redesigns reality in all of its forms, from clothing to furniture. The brand was founded in  2019 in Kyiv, Ukraine by the designer Nika Malykhina.
In the collections of BIBLIOTHEQUE nationale, the fantasy comes first and gradually grows into clothing. After the selection of the main colors of the story and the motive, through a combination of calm prints and unusual textures, the image of new womanhood is unfolding. It is all about femininity and lightness, sexy rigor, ergonomic elegance, strictness, and softness. Eclectic romance of the future world.
Creations of the brand are the embodiment of a subjective(personal) vision of frivolity of the last centuries, fantasies on the theme of abundance, and observations on the transforming nature of beauty. Adjectives of the atelier: romantical, futuristic, curious, flexible, handy, infantile, streamlined, and transparent.
Manifesto of BIBLIOTHEQUE nationale: "Only a radical enthusiasm underlies everything planned and created by humanity. Rebelling against inertia, one can project his inner world on the outside, to form new layers of reality."
Founded
2019
Stores
Tsum
Looking for
Web
Social
Get in Touch
Current Location
Kyiv, Ukraine (ready to leave)