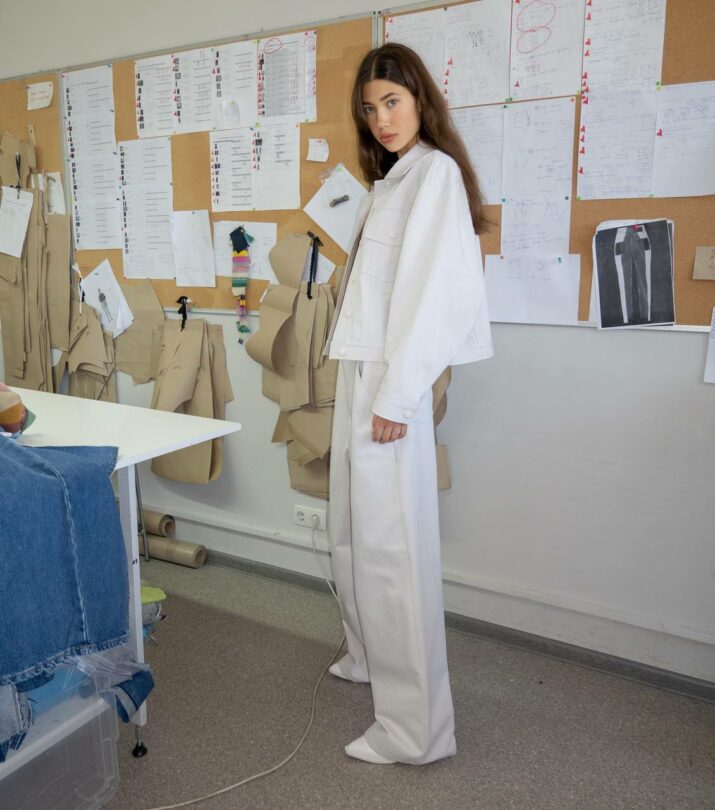 KSENIASCHNAIDER
Fashion Designer
KSENIASCHNAIDER is a Kyiv-based independent fashion house founded in 2011 by a married couple Ksenia Schnaider and Anton Schnaider, a Ukrainian fashion designer and a Russian graphic designer.
The collections cover women's and men's ready-to-wear, reworked, upcycled, patchwork, denim, and accessories. Sustainability has formulated the DNA of KSENIASCHNAIDER. The brand's commitment has been evident throughout all of the countless versatile garments perfect for conscious consumption and a busy lifestyle over the years.
As for the first pieces of the brand, the production team started implementing sustainable technologies. The most famous design "Demi-Denims" – reworked from vintage jeans. Designers have been proven to be active players in the avant-garde denim niche created meme-jeans: Asymmetrical Jeans, Demi-Denims, Cowboy Jeans, Denim Fur jackets, etc.
KSENIASCHNAIDER operates a flagship store in Kyiv, Ukraine. Collections are distributed globally. All garments are produced in Ukraine, most of the upcycled items are produced in their production.
Founded
2011
Stores
Boon the shop
Al astoura
Desperado Tokyo
Alter China
Zalando
Farfetch
Yoox
Vasquiat
Helen Marlen
Gente Roma
Paradise Garage Paris
Ayin
Ogonëk
Odds Maiami
HBX Hong Kong

Looking for
Finance
Sales of stock
Wholesale for next collection
PR
Web
Social
Get in Touch
Current Location
Nurnberg, Germany