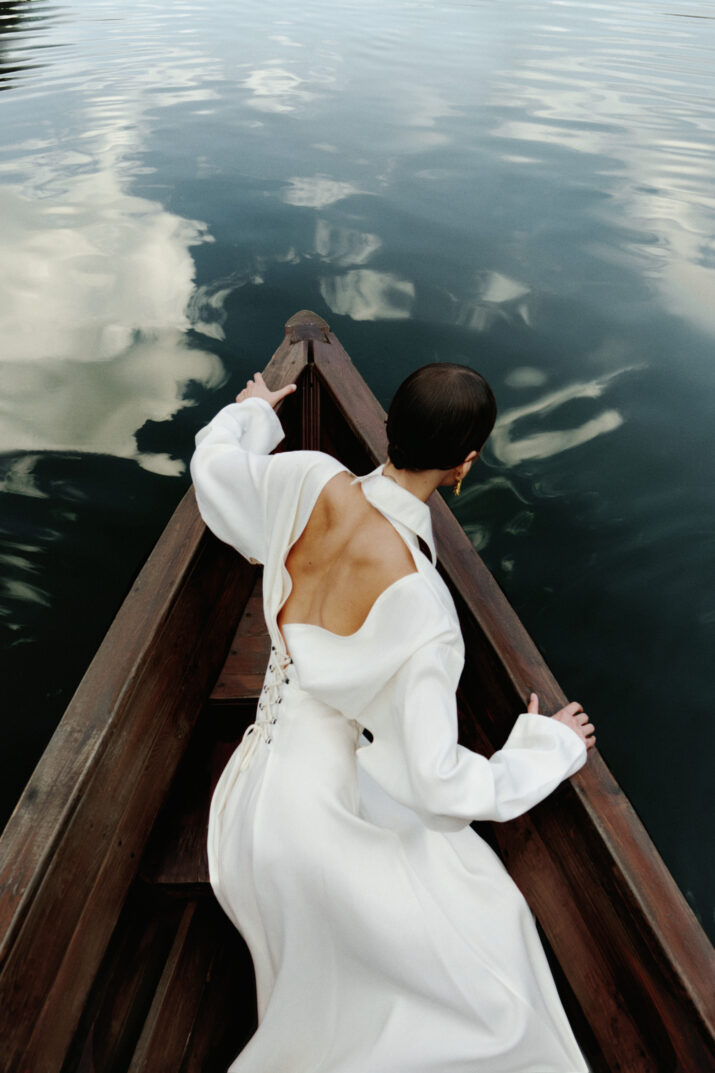 LITKOVSKAYA
Fashion Designer
Litkovskaya is a Ukrainian womenswear brand founded by designer Lilia Litkovskaya. Coming from a family of four generations of tailors, Lilia Litkovskaya has always seen it her mission to preserve this profession and the crafts surrounding it. With her namesake brand, she unveils the way traditions could be integrated into a modern context and is committed to working ethically and sustainably.
Known for her taste for bold shapes, refined tailoring, and intricate craftsmanship, Lilia Litkovskaya explores the idea of contemporary dressing through sleek yet quirky silhouettes and edgy yet fluid designs. Deconstructing the very concept of modernity through tailoring and bold touch, she offers a radically realistic wardrobe for today's woman who is free to be both fragile and fierce.
The brand's motto is "there is no wrong side". That statement is reflected in double-sided outerwear, reversed denim, and the simple fact that the inner side is always meticulously worked through.
Numerous times Litkovskaya received the "Best Fashion Award" by the Ukrainian Fashion Week and "Designer of the Year" at ELLE Style Awards.
She is now showing her collections in Paris during official womenswear fashion week. Litkovskaya is present in stores in Los Angeles, New York, London, Paris, Kuwait, Seoul, Tokyo, Hong Kong, and others.
Founded
2006
Stores
Selfridges&Co
Leclaireur
The Republique
Shinsegae
The Concept Company Ltd.
Qianzi, China.
Piaff
Evis Bulgaria
FS'6
Je Cherche
Anna Corp
Edem
Neue8
Invogue
Tsum Ukraine
Onefifteen
Kronlachner
Looking for
Finance
Sales of existing stock
PR of the current collection
Accommodation (Paris)
Web
Social
Get in Touch
Current Location
FRANCE, Paris