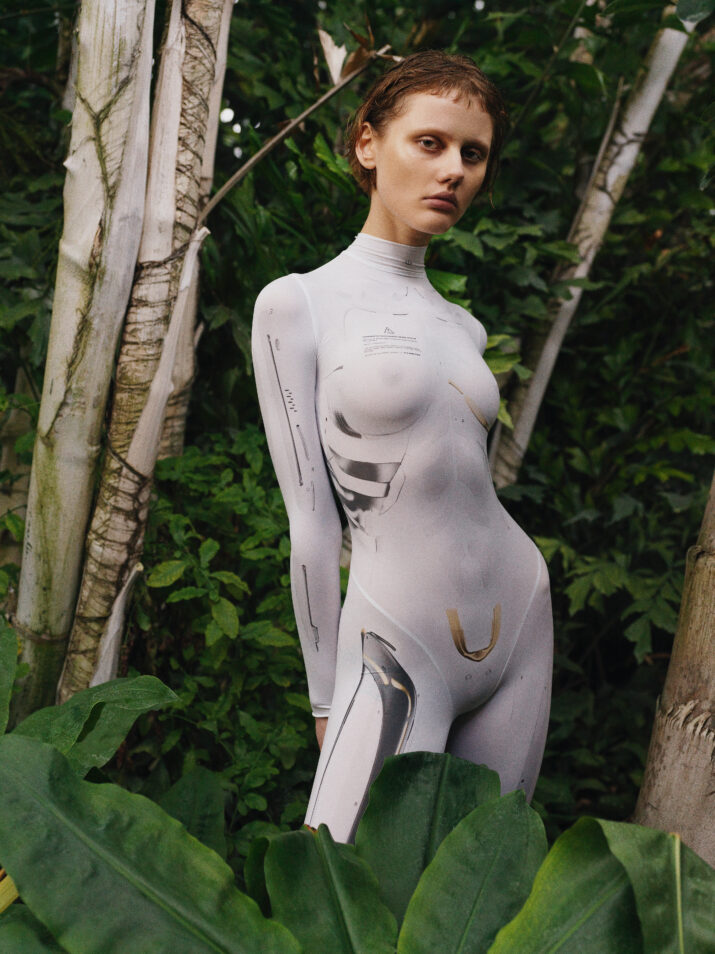 TTSWTRS
Fashion Designer
TTSWTRS (tattoosweaters) is an internationally-known and celebrity cult favorite Ukrainian fashion label that continues to push boundaries, displaying the utmost passion and resiliency. Creator and founder, Anna Osmekhina, describes her brand as a "beautiful accident" organically birthed from a collaborative creative project in 2013. 
Originally inspired by the stories of a tattooed body and its artist, designs are rooted in imaginative illusions that question where clothes end and the body begins. TTSWTRS' list of collaborators has expanded to spotlight the works of international 3D digital designers, architectures, sound designers, and more, becoming the ultimate culturally collaborative brand. Additionally, with a fiery love for Planet Earth, Anna and her team have committed TTSWTRS to grow their sustainability-oriented mindset.
Orbiting around preservation and innovation, TTSWTRS has designed its own time warp. The brand puts faith in human progression by embracing the future in a way that doesn't lose the human imprint. Previously set boundaries are only a challenge to be dared.
Founded
2013
Stores
Kyiv, Kharkiv, Odessa - Ukraine
Farfetch
Regalo
Wallace&Murron (Japan)
L'Armoire (Singapore)
ODDS Maiami (USA)
Concrete (Netherlands)
Laboutik Space (United Kingdom)
Evis Under Construction (Bulgaria)
Reede (Estonia)
Looking for
Finance
Sales of stock
Wholesale
Accommodation in Gdansk, Poland
Fabrics
PR
Web
Social
Get in Touch
Current Location
Gdansk, Poland