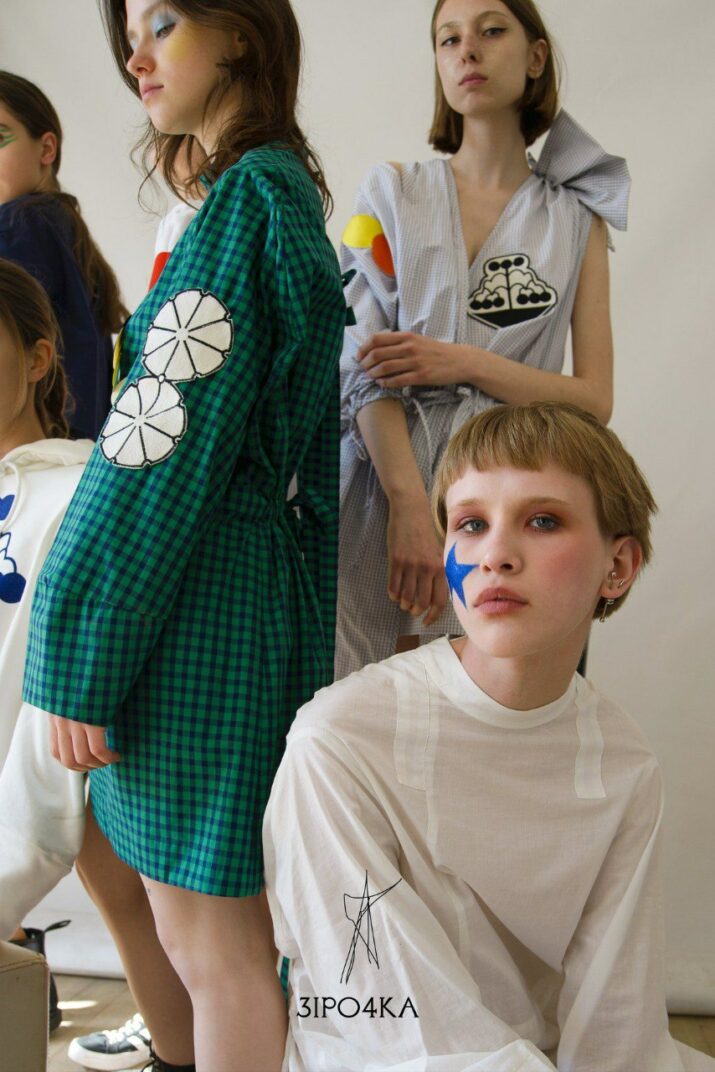 ZIROCHKA UKRAINE
Fashion Designer
After many years of working as a stylist, Daria Lagenberg created the fashion brand Zirochka Ukraine. In 2015 she showed her first collection as part of the Mercedes-Benz Fashion Days Kiev, opening with the short film on "Beauty" which stated the manifesto of the brand. Daria herself has the background of a film director and her creative process never ends on clothes: "In my fantasy, I have always created entire worlds where clothes were the main character".
Since the debut collection, Zirochka Ukraine released two more conceptual collections with special showcases. In 2016 the collection was inspired by the Middle Ages and the Soviet film by Gleb Panfilov "The Beginning". At the end of the show, the singer Luna performed a cover of Zhanna Aguzarova's unreleased song "Piranha". In 2017, after the research of the archives of the traditional costume of the Ivan Gonchar Museum, Daria Lagenberg chose the subject of Ukrainian traditional Hutsuls with an aim to write a costume anew and to create a modern ethnic uniform. The show was made in collaboration with fashion designer Yasya Khomenko in the open-air theater in Kyiv Mariinsky Park.
Since 2017, Zirochka Ukraine has been producing a line of t-shirts with the main motto of the brand "beauty girl power" and the collection of upcycling pajamas from the vintage silk scarves.
Founded
2015
Stores
instagram @zirochkaukraine
Looking for
Web
Social
Get in Touch
Current Location
Tallin, Estonia